Atelier Crenn
16 February 2022
My second visit to Dominique Crenn's San Francisco restaurant which now has three stars. We enjoyed the Chef's Table Netflix program about her. I had a gluten-free multi-course pescatarian tasting menu. I also had an alcohol-free pairing.
Kir Breton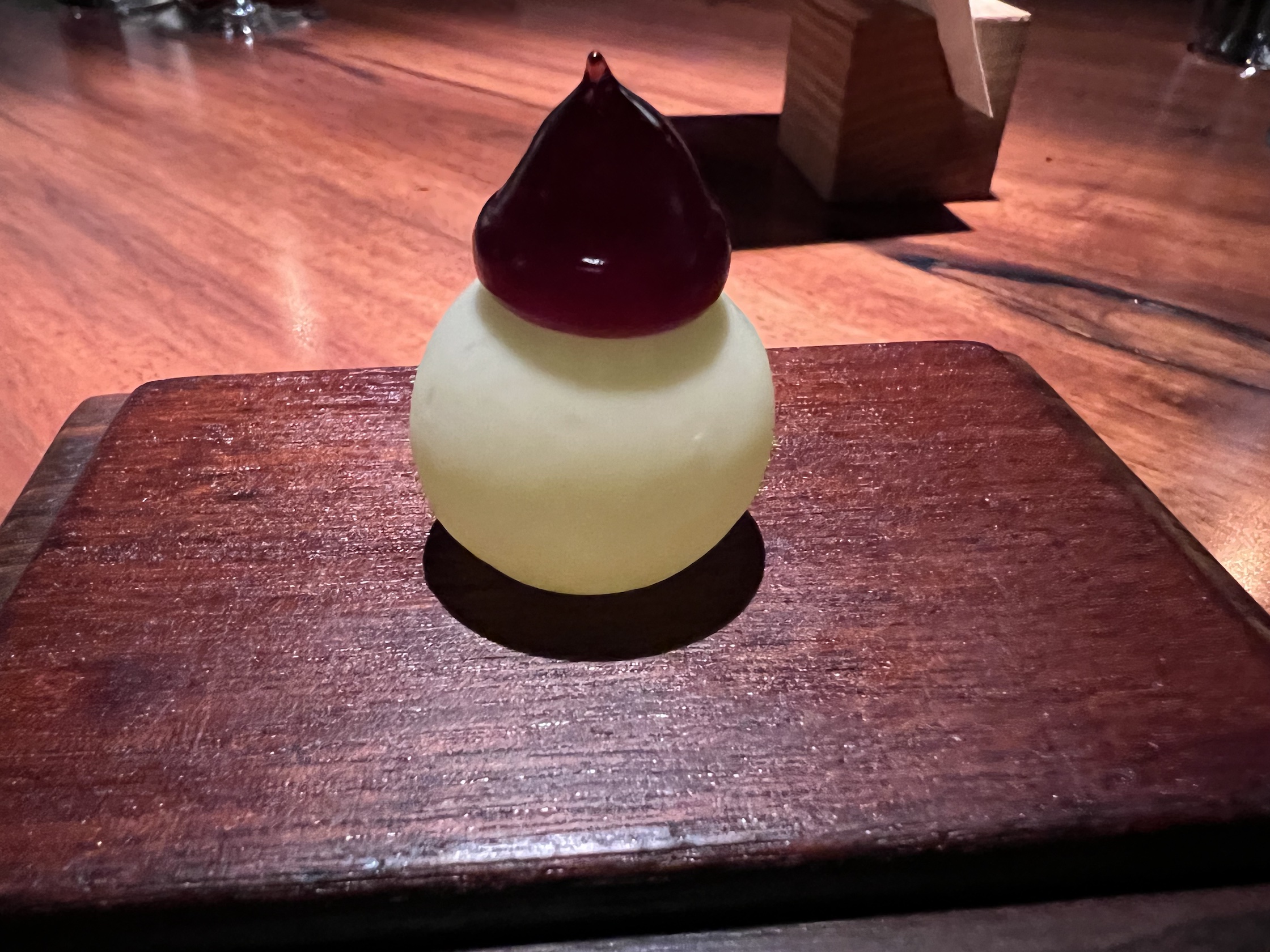 Geoduck, Sea Urchin & Citrus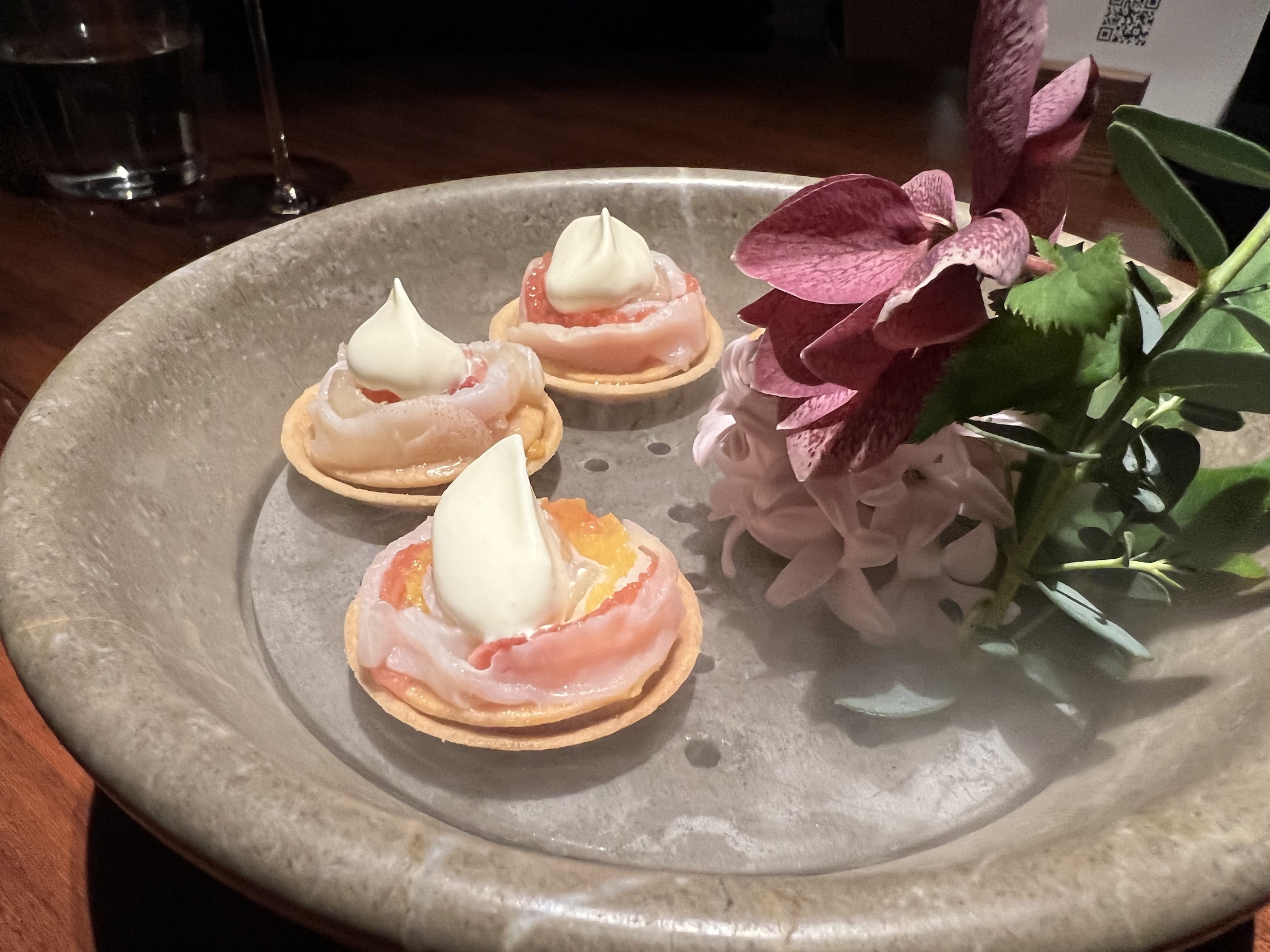 Oyster & Rosé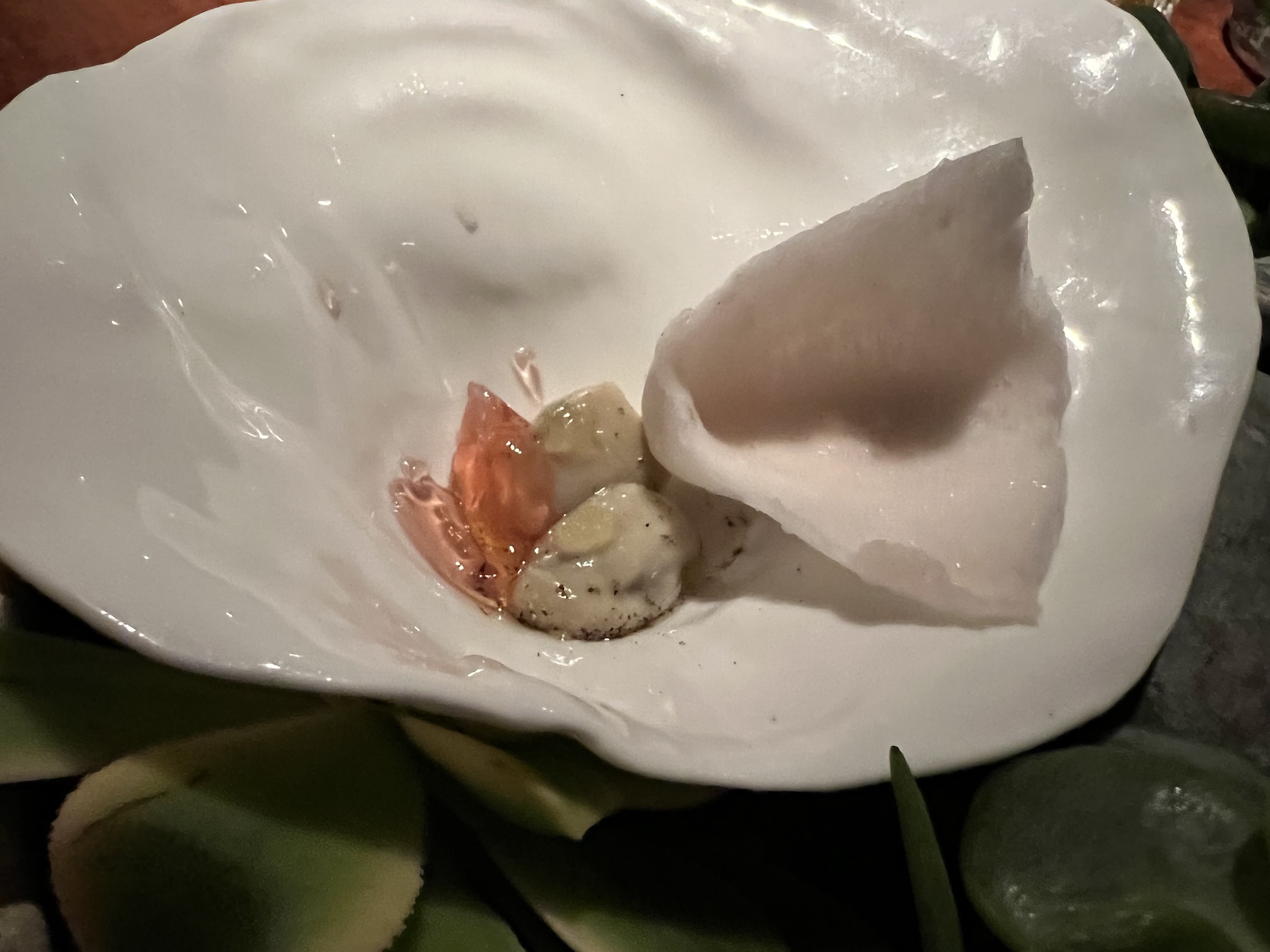 Grilled Oyster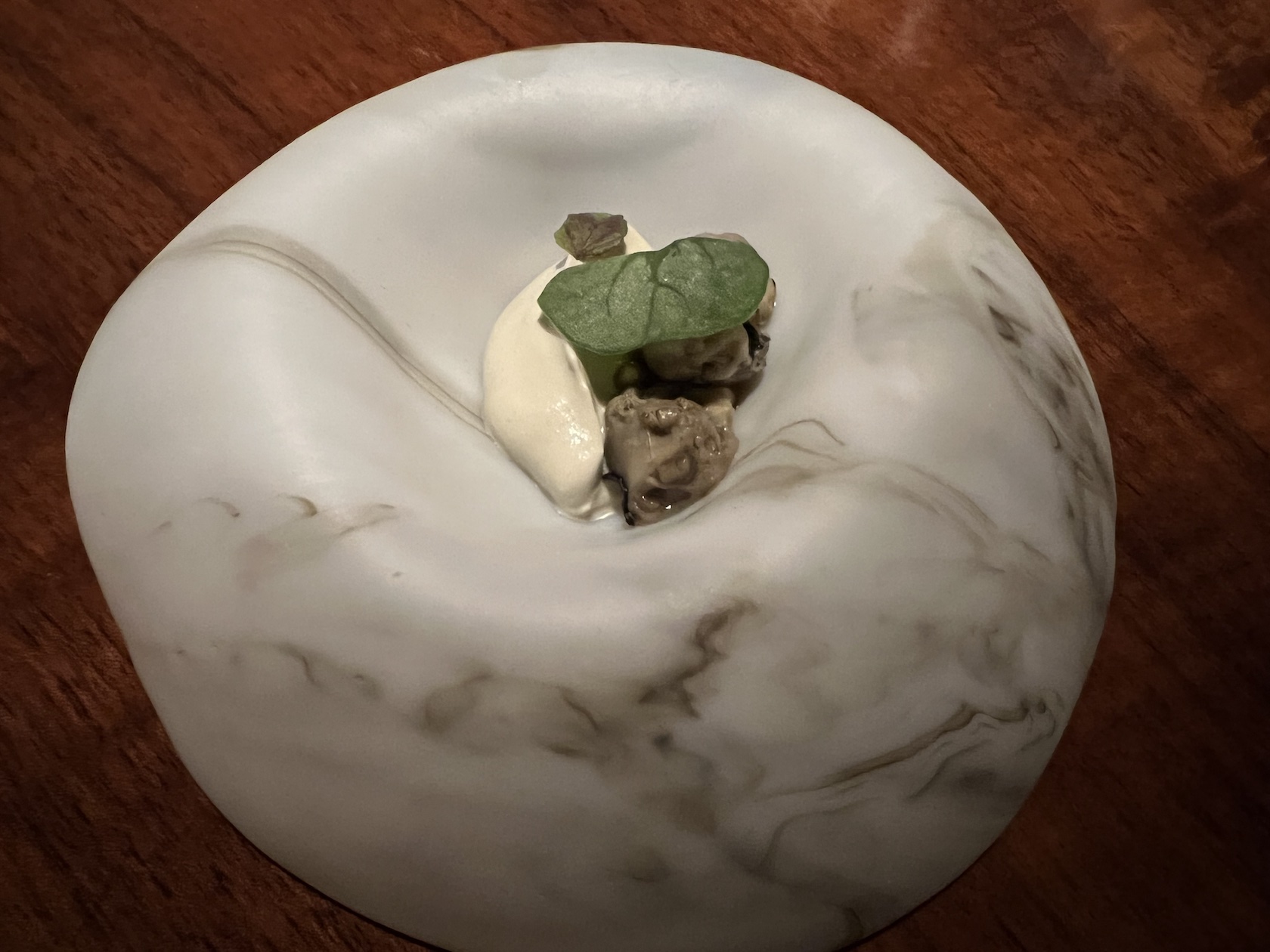 Spiny Lobster, Seaweed & Whey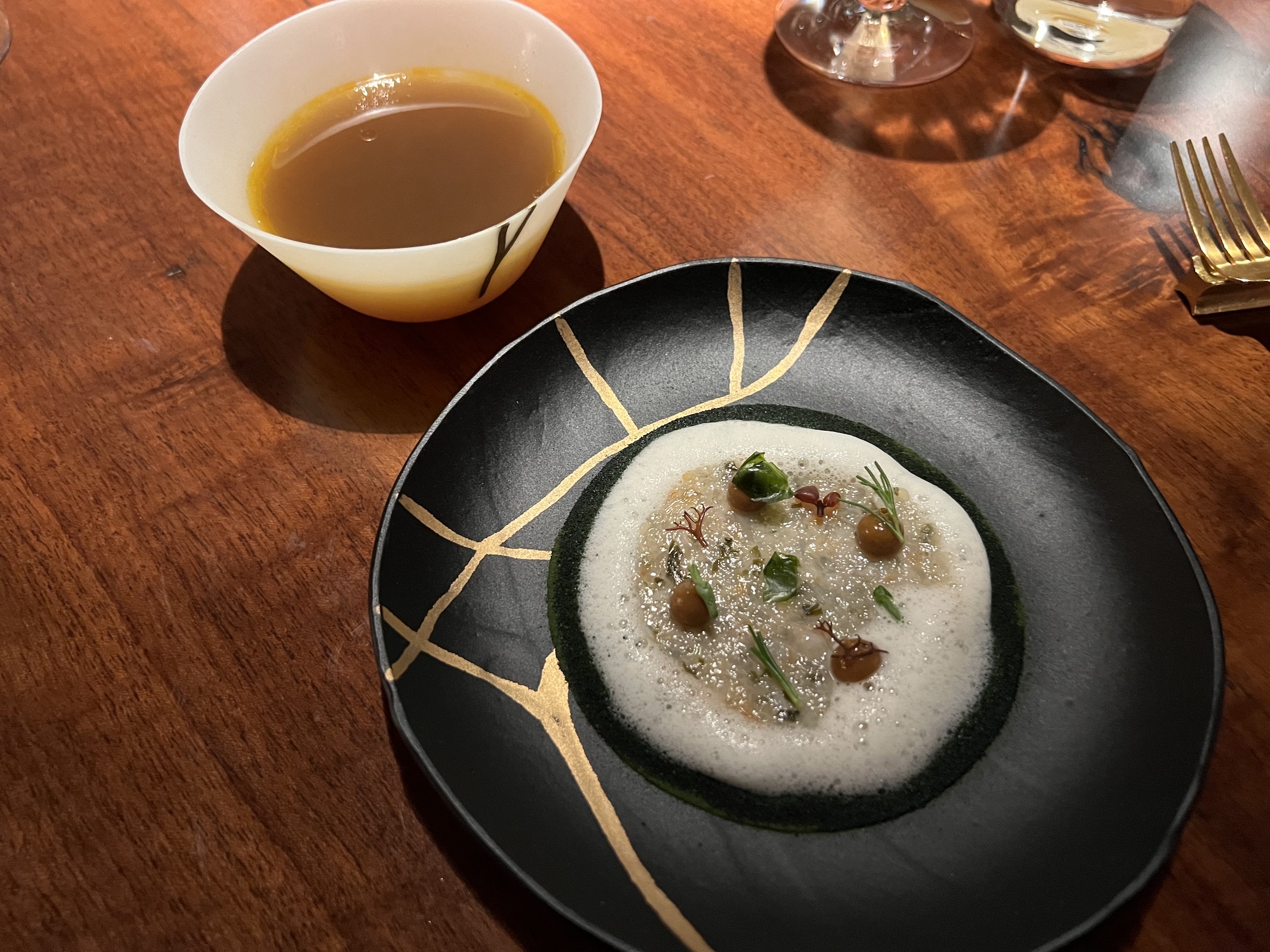 Shiso Tempura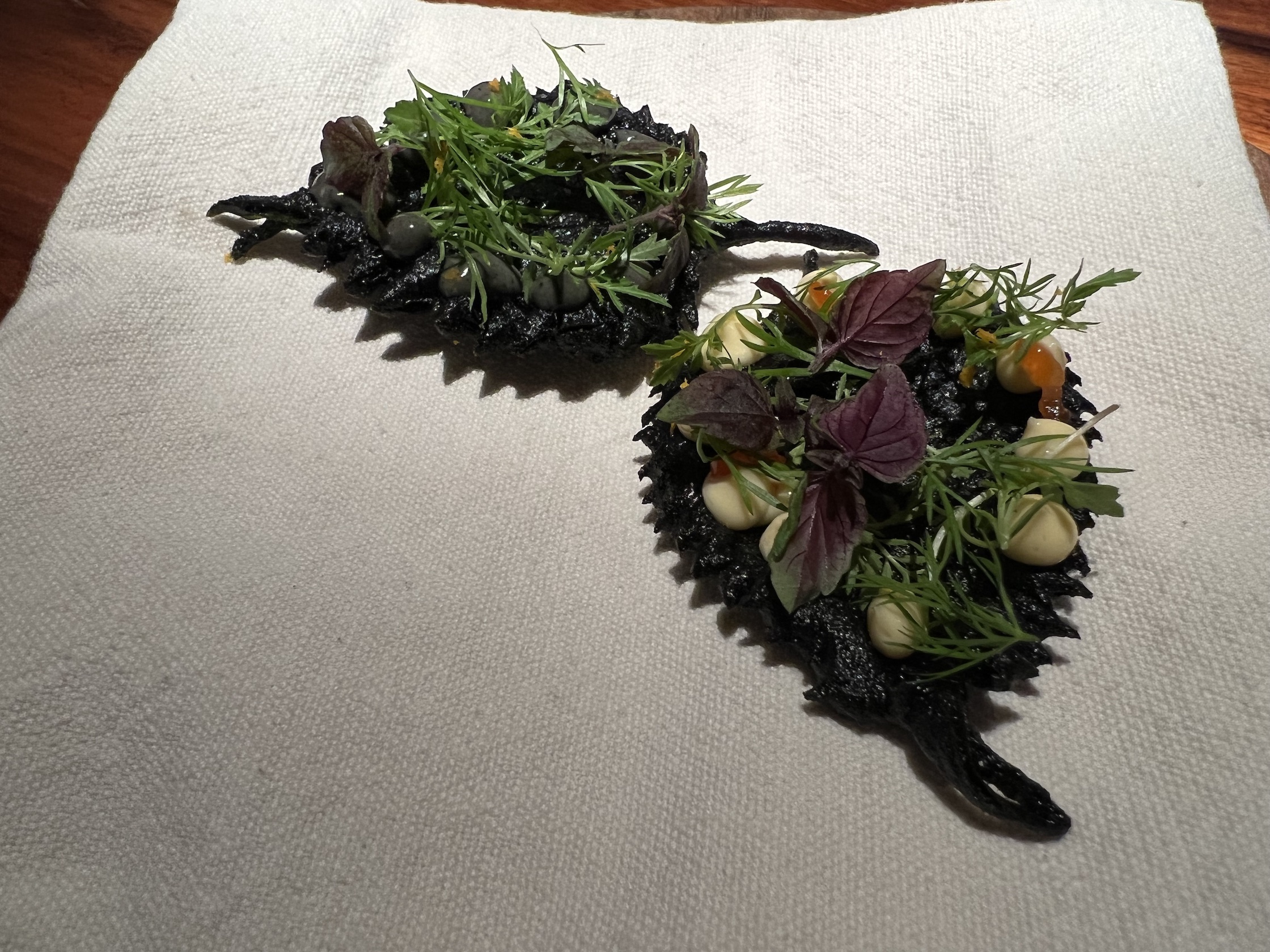 Beets & Leche de Tigre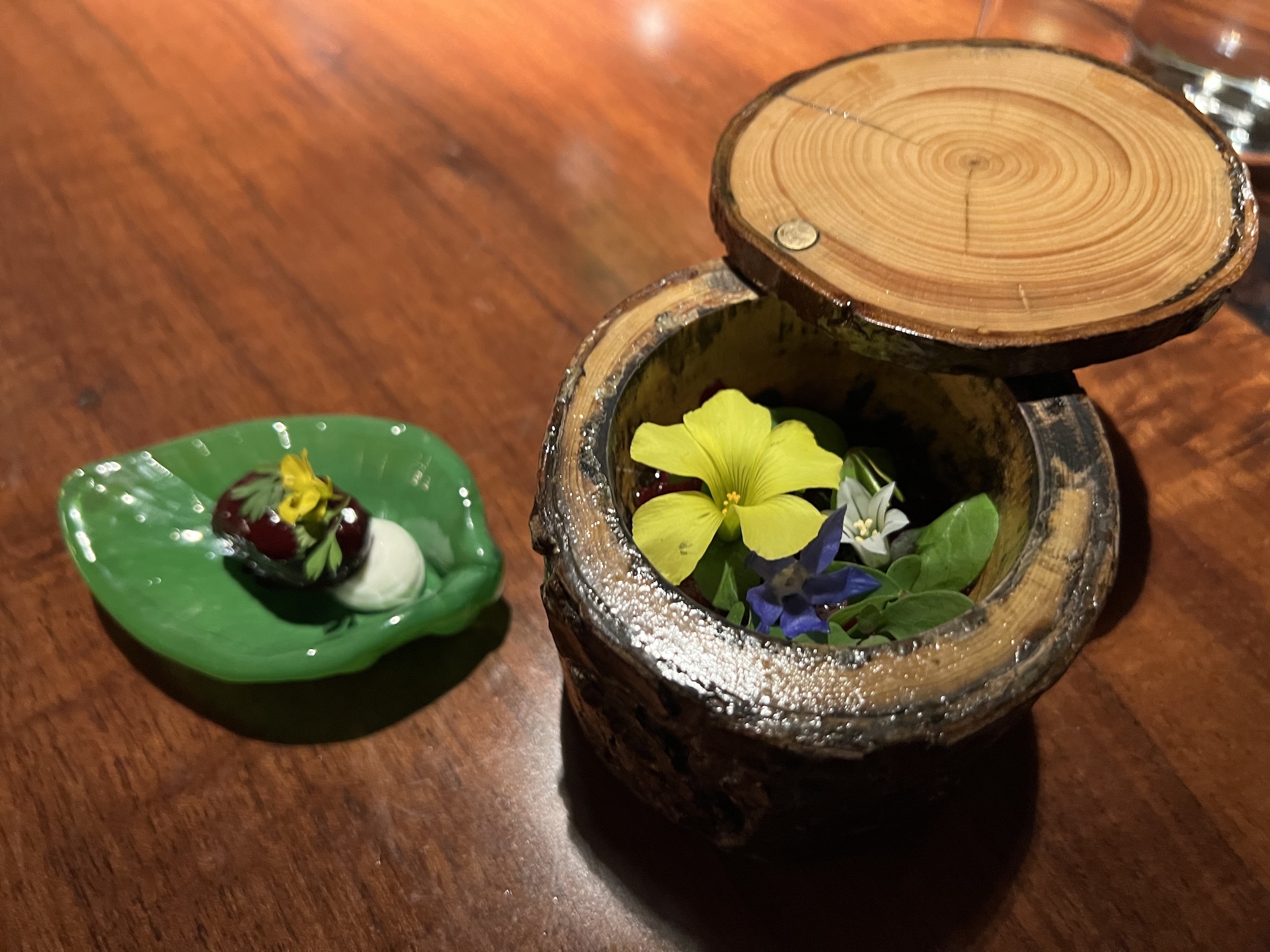 White Asparagus & Perigord Triffle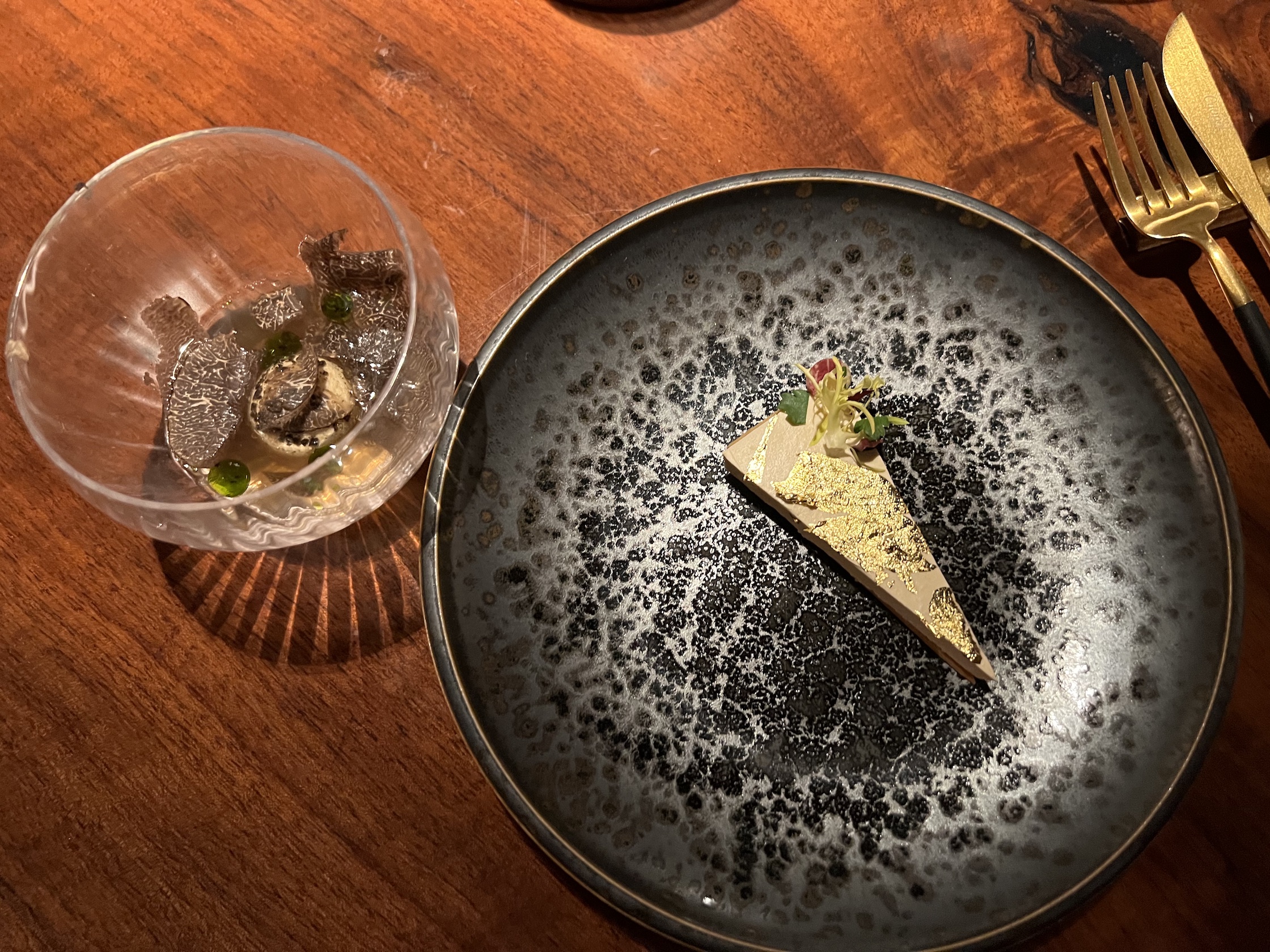 Onion & White Pearl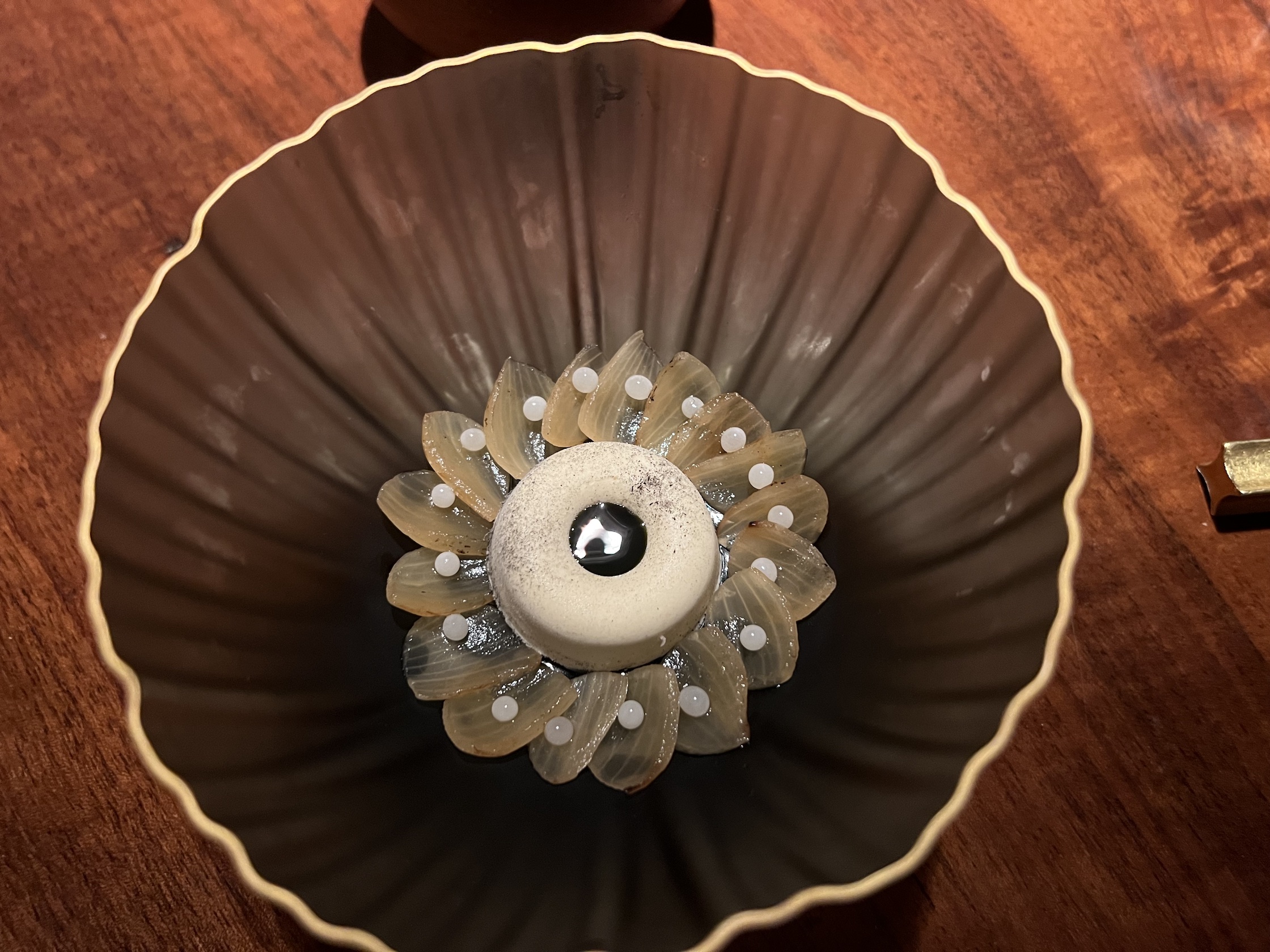 Brioche, Epi Baguette & Cultured Butter, Porridge gluten-free bread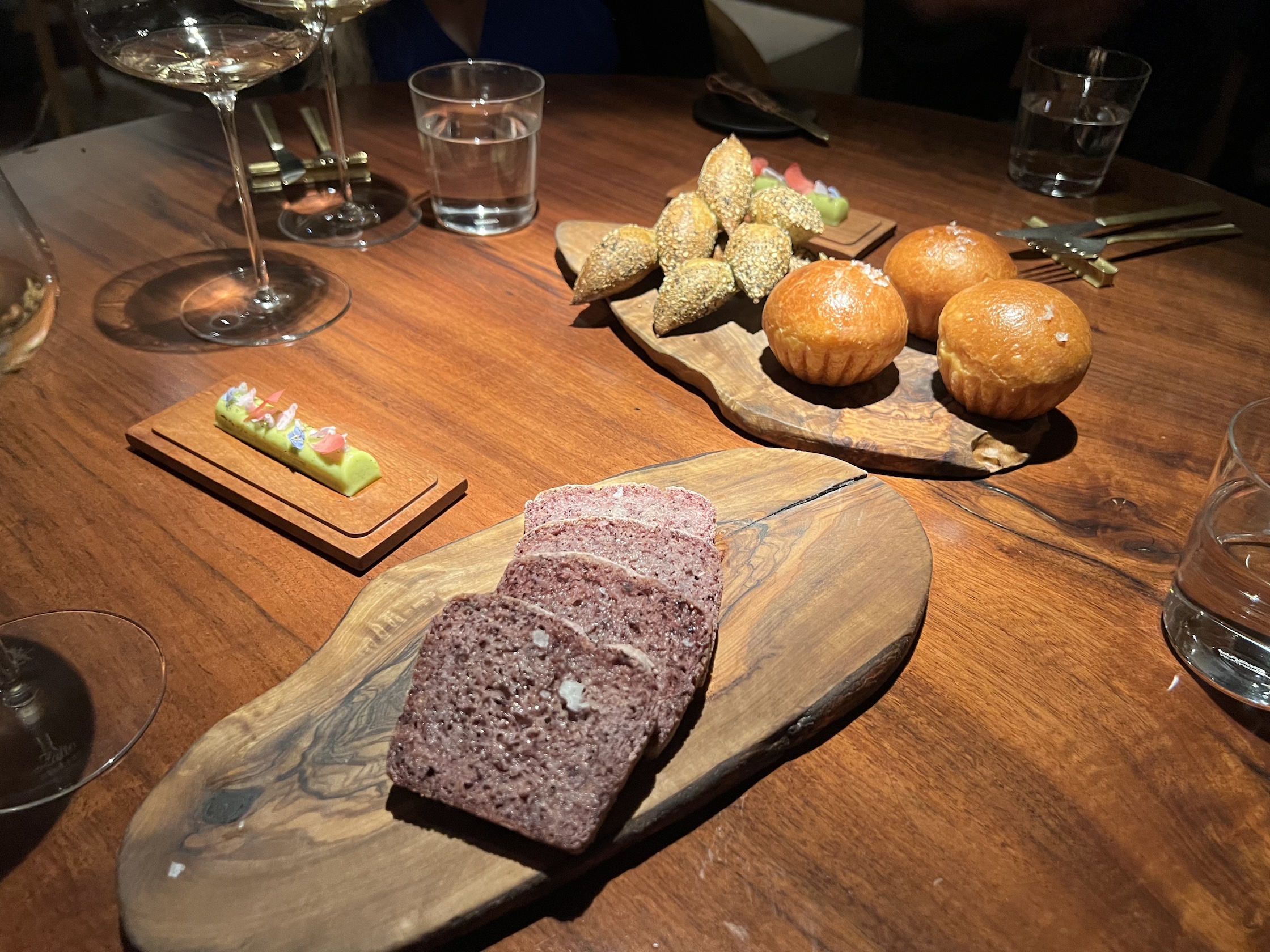 Abalone, Cabbage & Smoked Mussel
This was the JFC dish.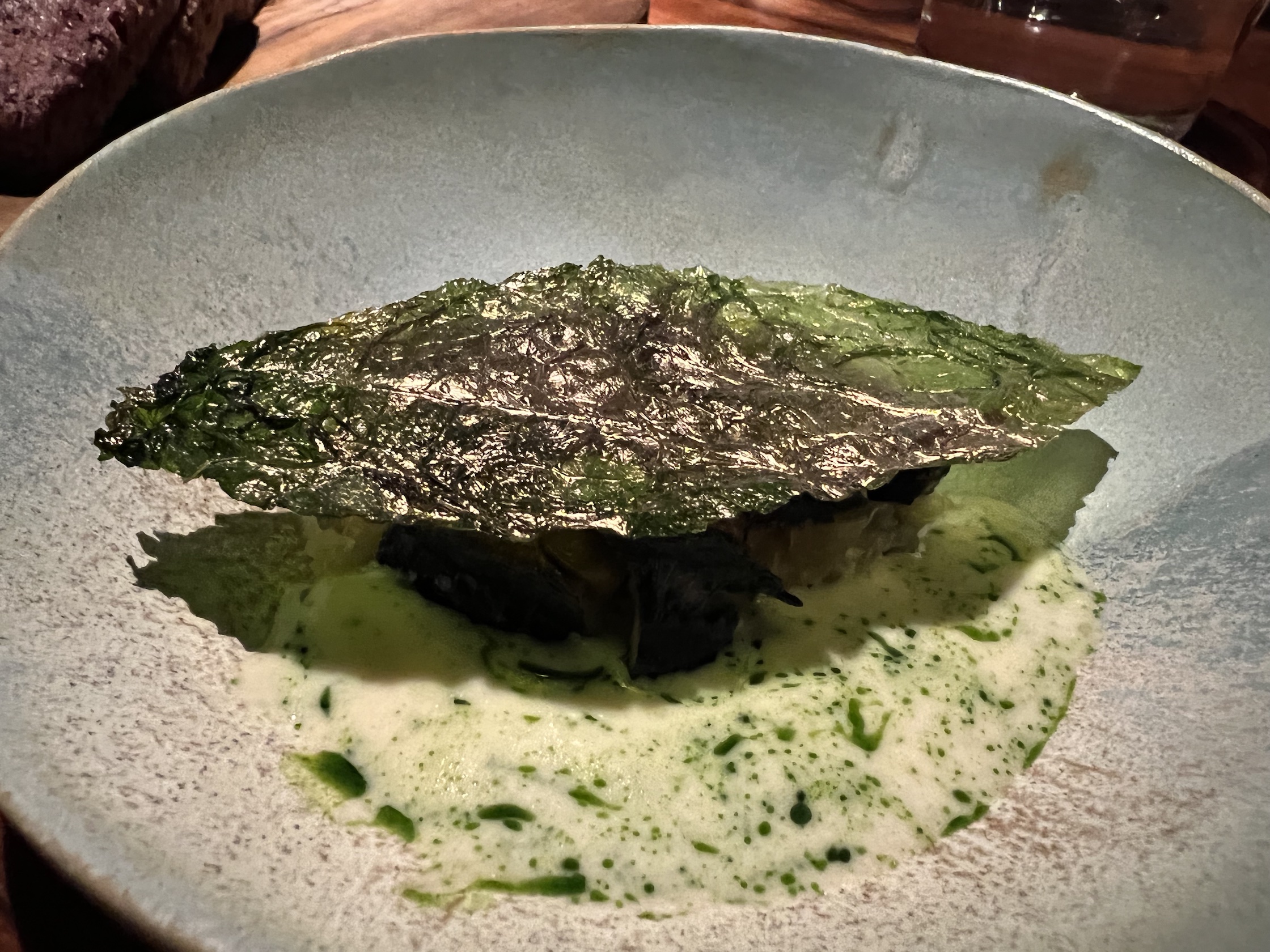 McFarland Spring Trout & Farm Vegetables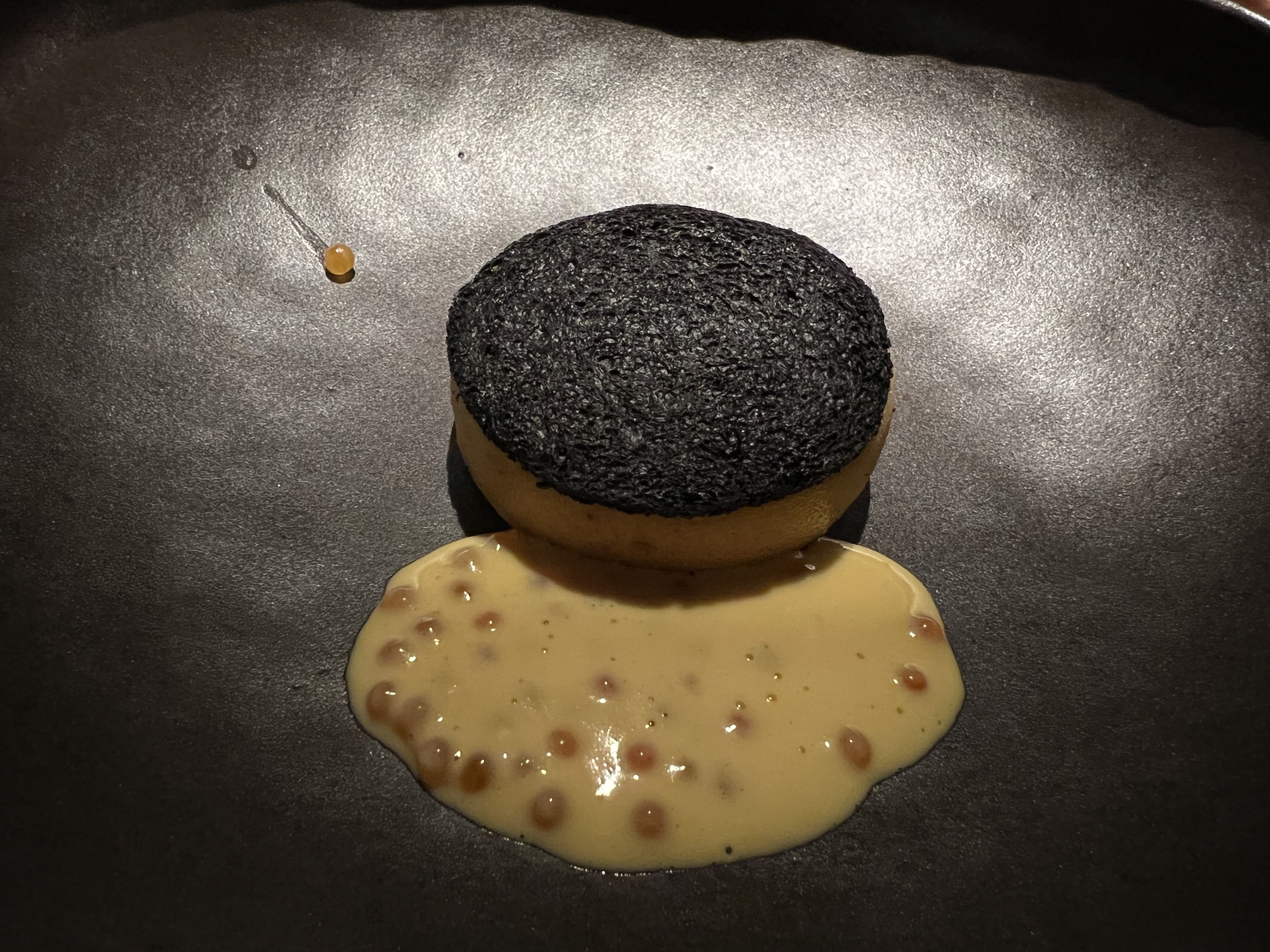 Black cod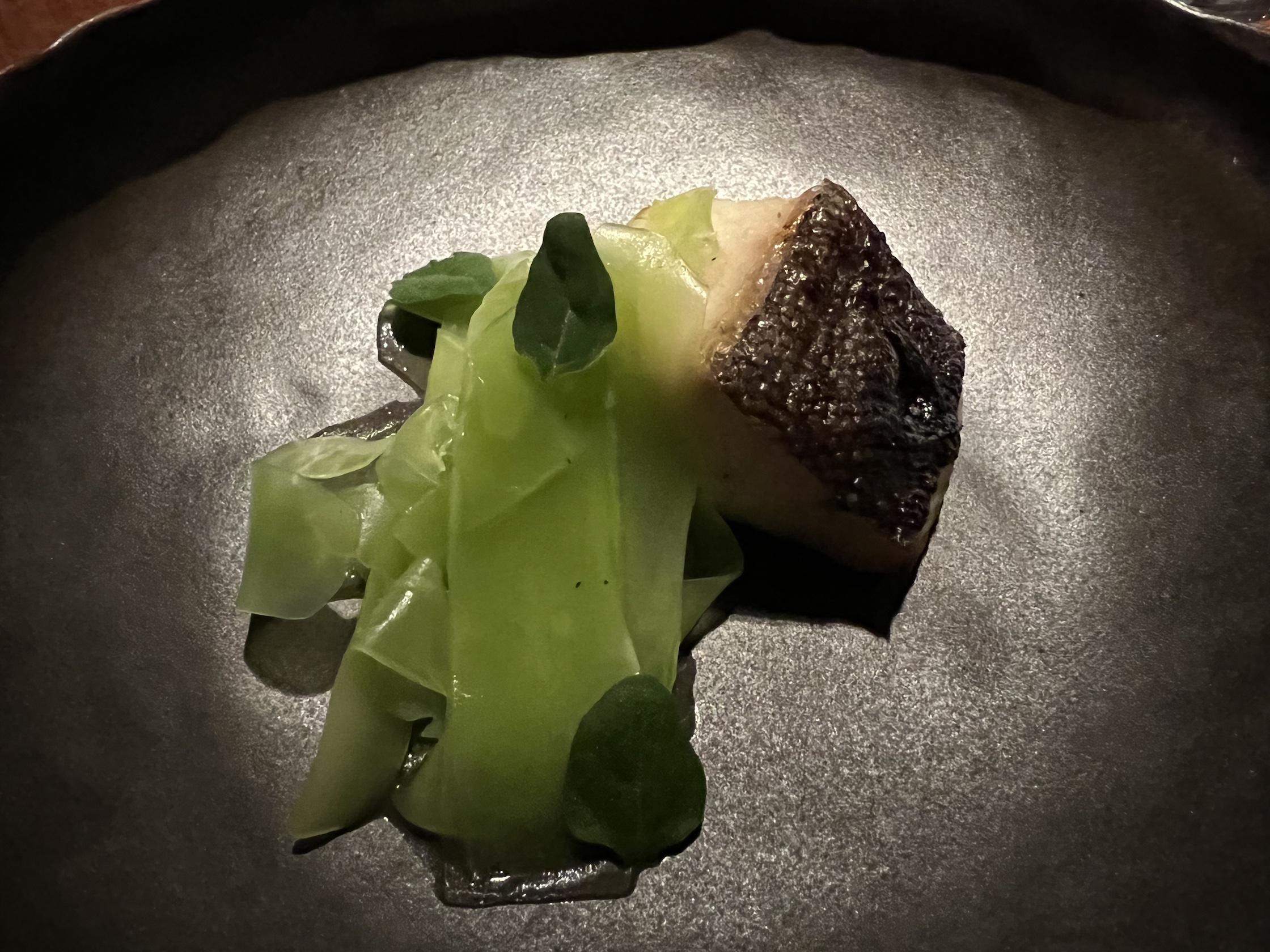 Boho Belle & Salad
Cow Girl Creamery soft cheese under the leaves.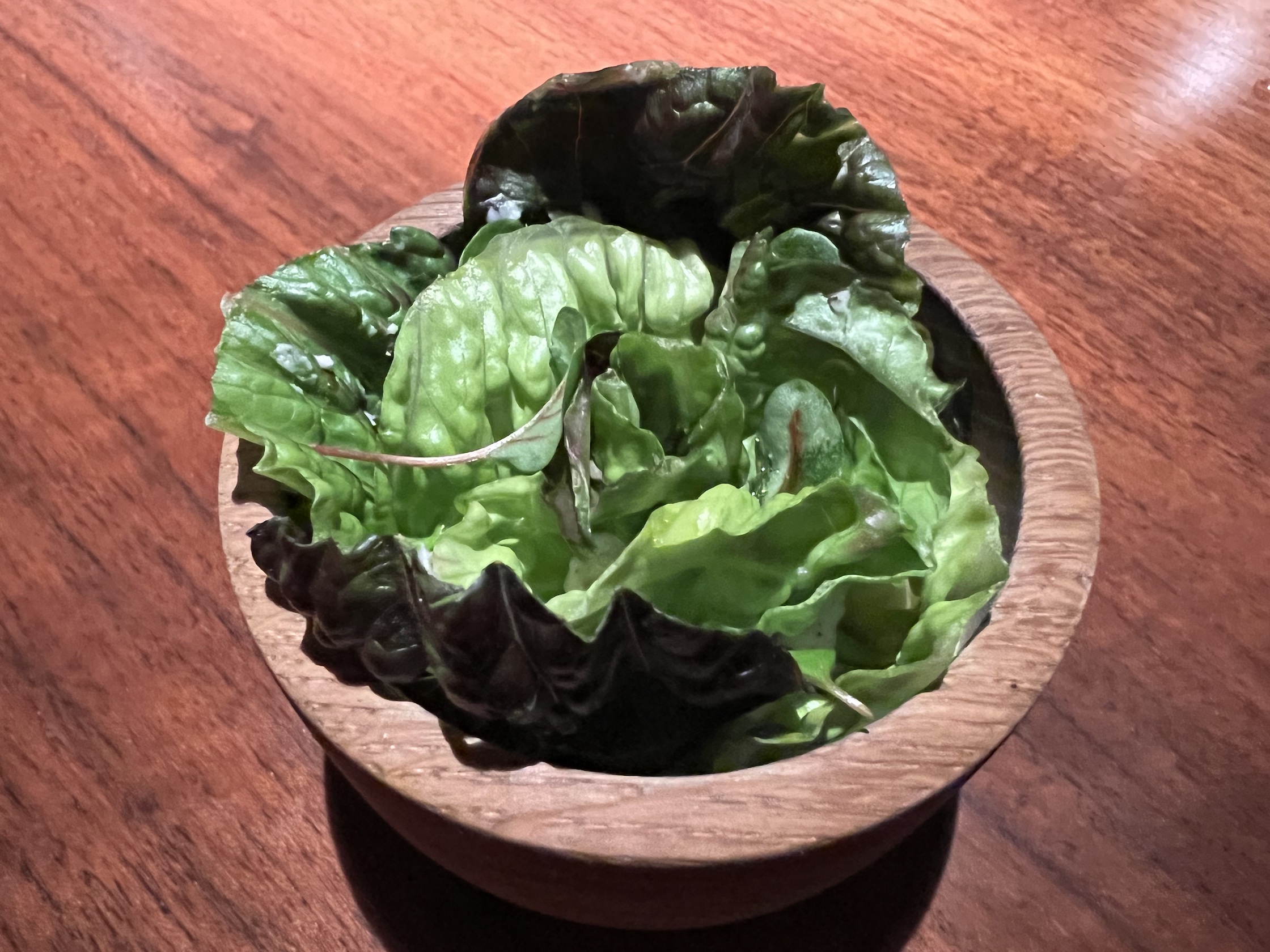 Snowflake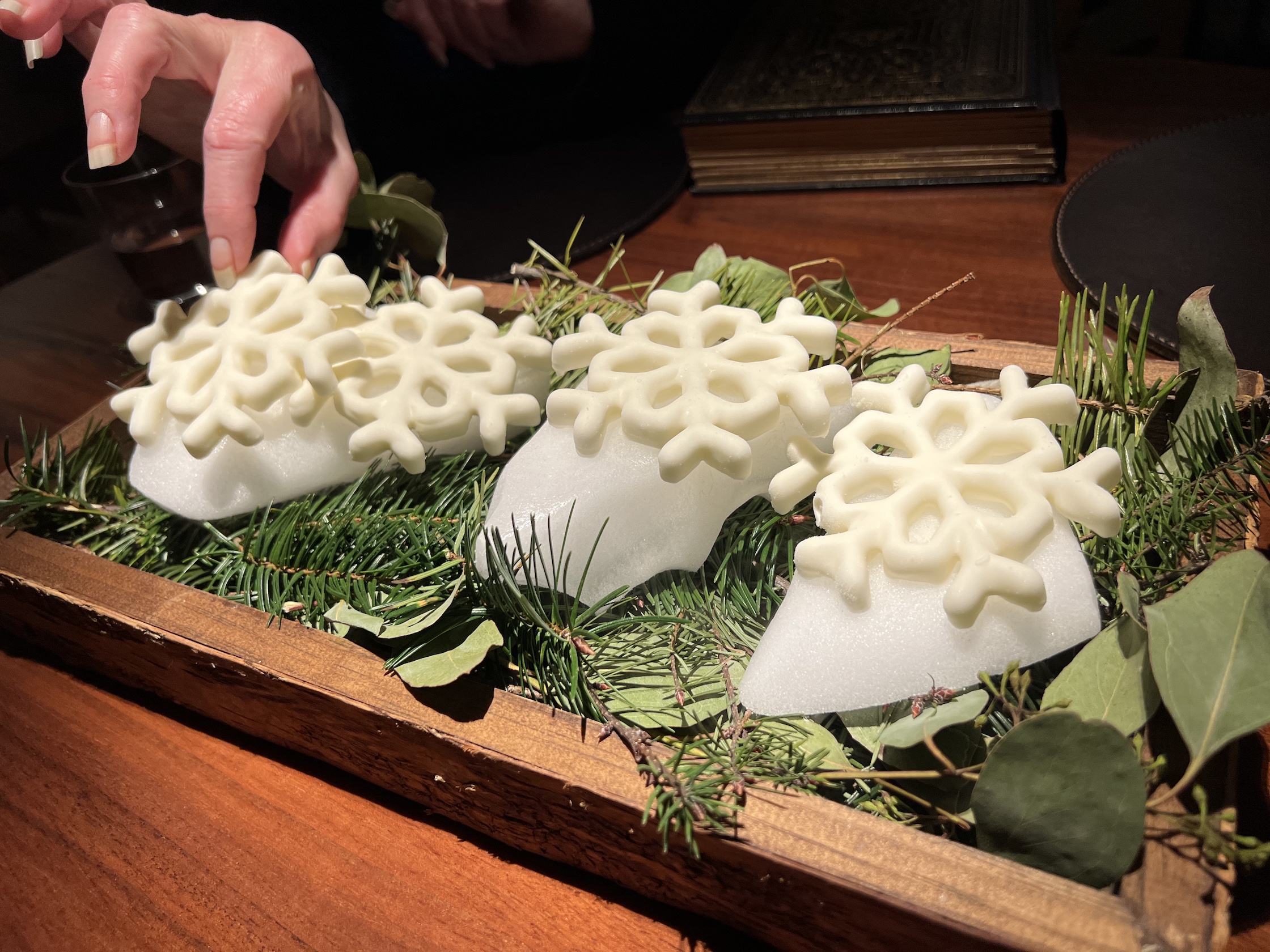 Dragon's Beard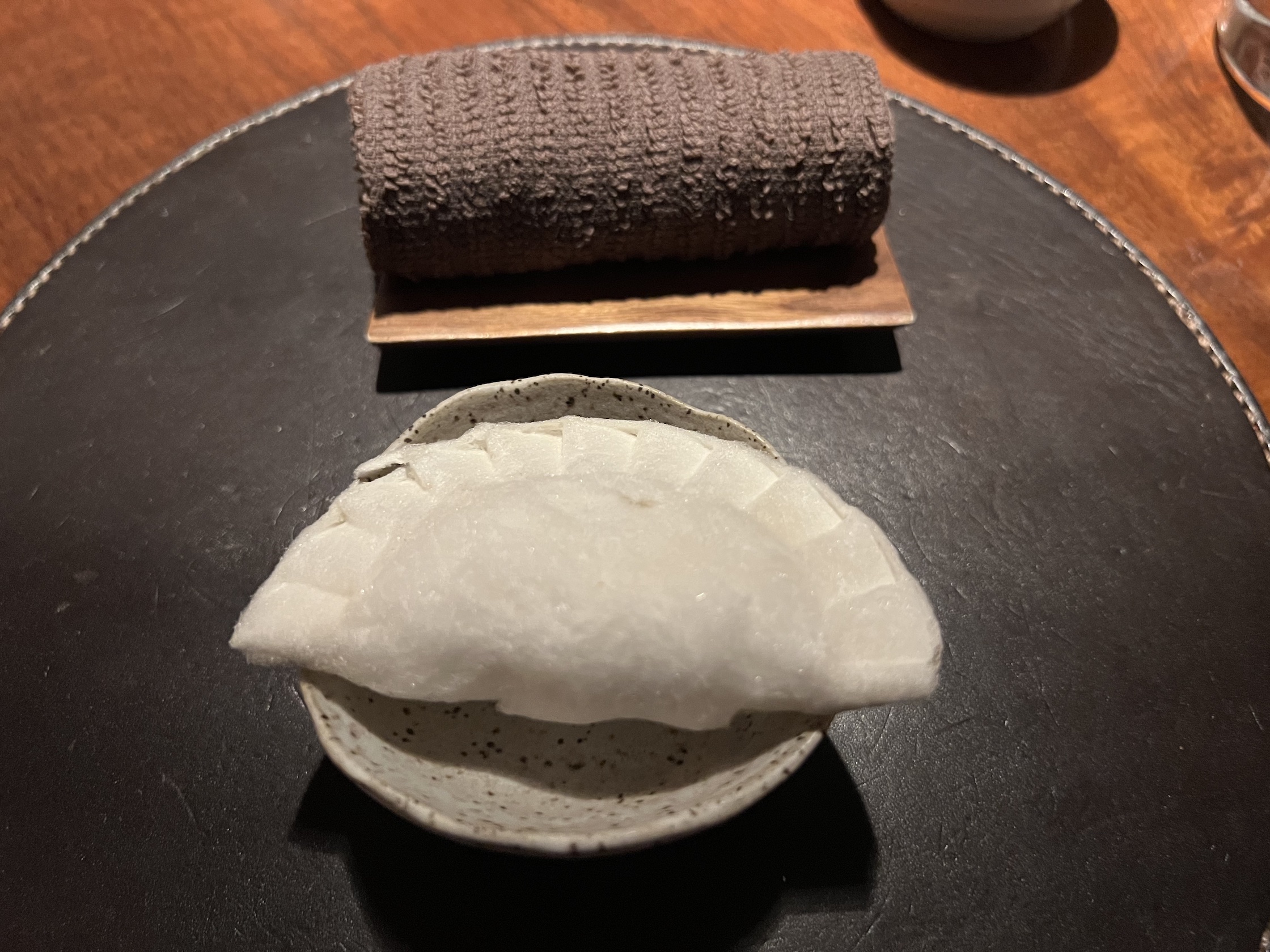 Sea Buckthorn Pavlova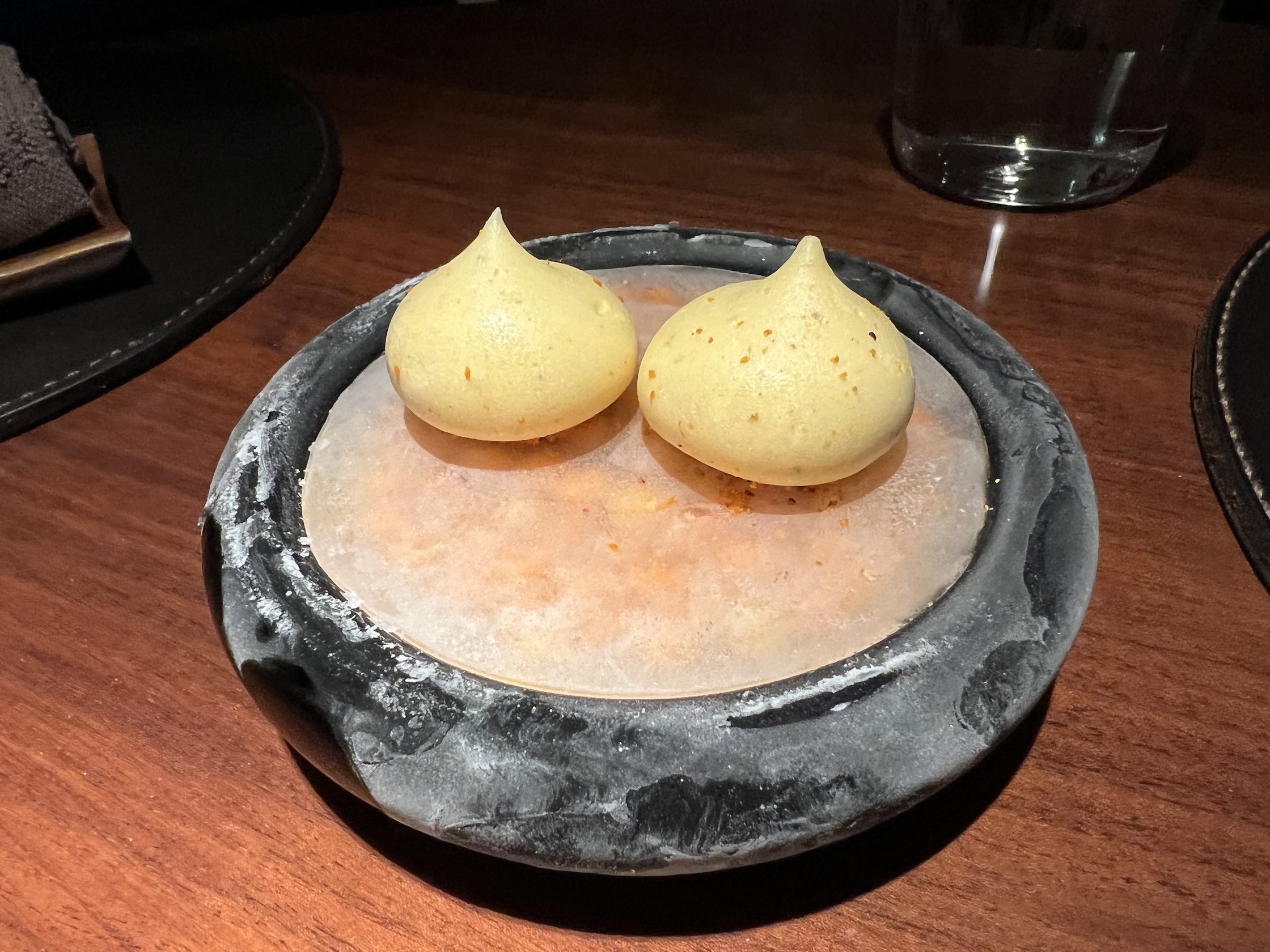 Mignardises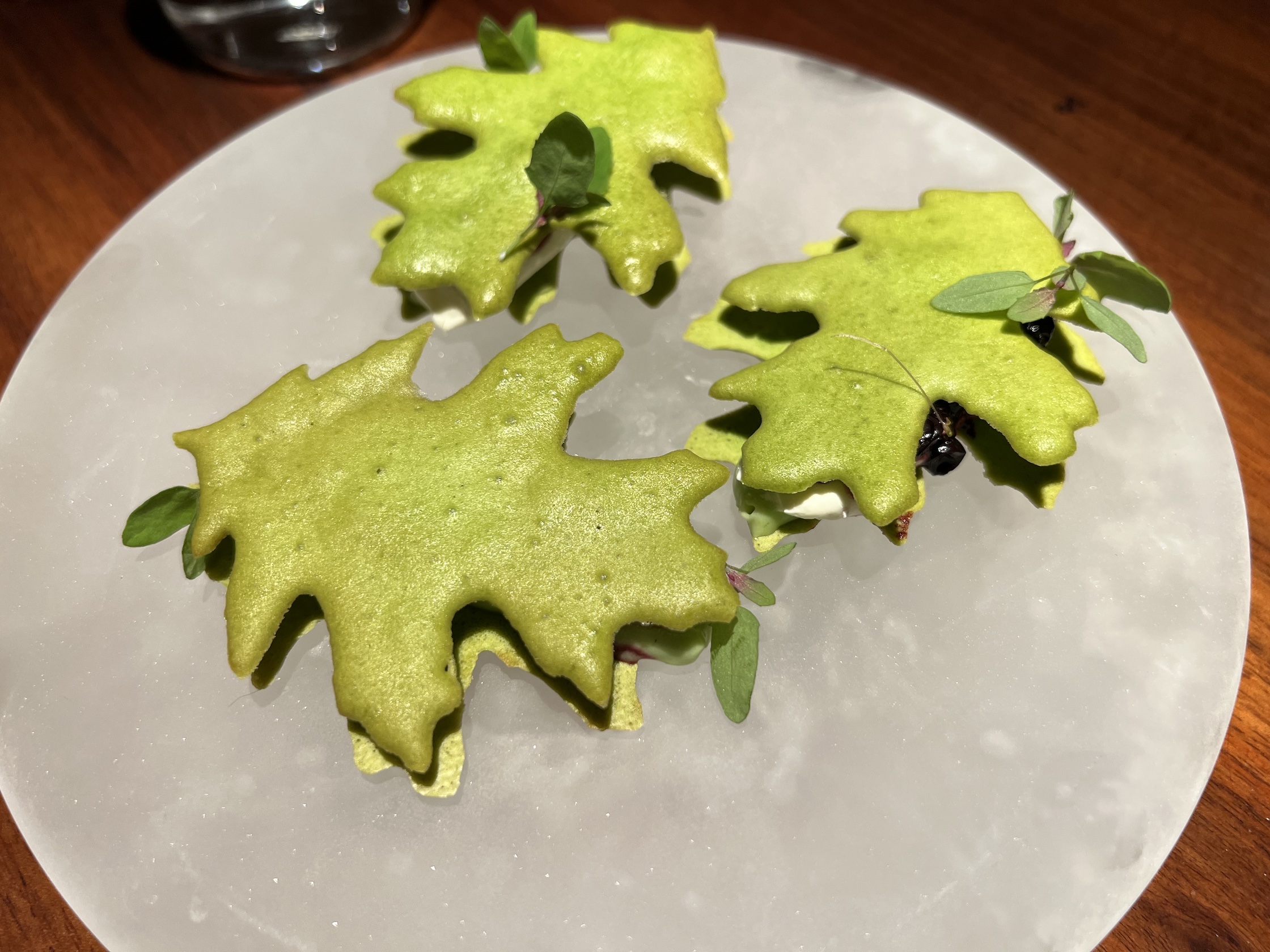 Sweet Tree
Crenn Cookbook
Me checking the documentation.